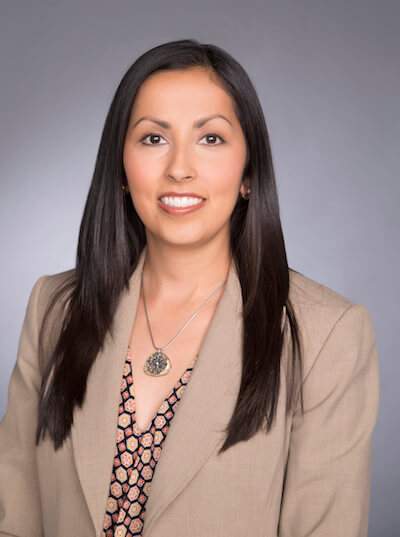 Valerie
Vasquez
Valerie Vasquez
Farzad Law
Associate
1851 East 1st Street, Suite 460,
Santa Ana, CA 92705
Valerie Vasquez is a family law attorney and associate at Farzad Family Law. Valerie obtained her Juris Doctorate with a concentration in child, family & elder law from California Western School of Law in 2005. During law school, she was the recipient of the Wiley W. Manuel Award for Pro Bono Legal Services (2004), Certificate of Appreciation from The Superior Court of San Diego (2004) and a member of the Child, Family & Elder Law Society. Prior to law school, Valerie Vasquez obtained her Bachelor of Arts in English and American Studies from University of Southern California (USC) in the year 2002.
Valerie Vasquez is an experienced attorney and has been licensed in the State of California since the year 2005. She is intelligent, calm and focused. She is compassionate and attentive to those husbands, wives, fathers and mothers she represents.
Farzad Law
1851 East 1st Street, #460 Santa Ana, CA 92705
Varied
"I was referred to Robert by someone I met at the court house. I'm glad I called him and handed my case to him. Robert takes your case very personal. He doesn't treat you like his client. He treats you like a family member. I loved the work he did for me. Hopefully I don't have to hire him again. But I will definitely hire him when I need an attorney."
- Phi
What Our Clients Say
Farzad Law
1851 East 1st Street, #460 Santa Ana, CA 92705
Varied
"Robert gets every detail, he prepares like nothing I have ever seen, and he is an encyclopedia of legal knowledge. If you have serious money at stake, he is the attorney that I would recommend in a moment. He is not cheap but you get your money's worth, as I did. Also his staff are great, all of whom respond quickly and are very kind professional people. He is exactly the type of lawyer you want if you need a great divorce attorney who knows his stuff."
- WIliam
What Our Clients Say
Farzad Law
1851 East 1st Street, #460 Santa Ana, CA 92705
Varied
"I was blessed to find Robert Farzad and his law firm. I have never met an attorney who was so sharp and intelligent. He ALWAYS looked out for the best interest of me and my daughter. Once I retained him I was finally able to sleep through the night and my stress levels were low. I never had to worry about anything. Robert is a guinius when it comes to the law. His staff is super friendly and professional. It's hard to find lawyers that have hearts anymore, but you can count on him."
- MD
What Our Clients Say