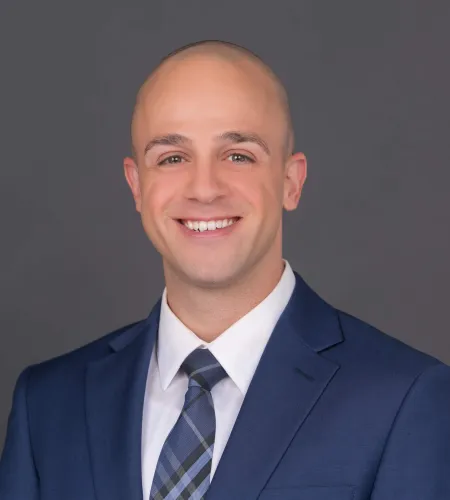 Peter
Saatjian
Peter Saatjian
Farzad & Ochoa Family Law Attorneys, LLP
Associate
402 W. Broadway, Suite 400,
San Diego, CA 92101
Peter Saatjian is a family law attorney and associate at Farzad & Ochoa Family Law Attorneys, LLP. He works in the firm's San Diego office.
Mr. Saatjian has been a licensed California attorney since December of 2013. He obtained his B.S. in Business Administration from San Diego State University in the year 2010. In 2013, Mr. Saatjian obtained his Juris Doctorate from California Western School of Law in San Diego. During law school, he was a member of the Pro Bono Honors Society and recipient of the Wiley W. Manuel Award for Pro Bono Legal Services (2012), made the Dean's List and was a mentor and small group tutor. In the year 2011, Mr. Saatjian worked at the Madge Bradley Domestic Violence Clinic where he obtained a distinguished service award for his volunteer work.
Mr. Saatjian has immersed himself in family law and has handled cases from inception through trial preparation. He is driven with a strong moral compass, work ethic, leadership, technical skills, and optimistic attitude.
Mr. Saatjian speaks Armenian and enjoys travel, international politics, world history and technology.
Peter Saatjian's area of law, like all the attorneys at the firm, is limited exclusively to divorce and family law cases.
If you're looking for an excellent attorney for a family law case, Farzad Family Law is exactly what you need. From the very first call and strategy meeting, I felt instantly at ease and confident that my representation would be nothing short of amazing. I've had the pleasure of working with Matt, Peter, and Robert and they don't just claim to care about you and your personal situation; their actions prove it.

You are NOT just another case in this firm. You are unique and your case will be handled as such, with great care and attention to every detail.

I began my internet search for a firm with experts in domestic violence and Farzad Family Law drastically stood out from all the rest. I highly suggest you read the articles written within their website. Knowledge is power; and these articles were (and continue to be) a great source of strength for me. If you need a phenomenal attorney, one who cares about you and your children and is attentive to your needs, then this firm is absolutely the way to go! The attorneys here radiate sincerity and will make you feel very comfortable and confident from start to finish. Highly, highly recommended!
- Julie
What Our Clients Say
This law firm has stuck with me through a lot and has helped me out in so many ways.

This firm will be as invested in you as you're invested in your family. I feel that there are not enough words in the English language to express how grateful I am.

Although Mr. Farzad may disagree since, in my opinion, he is a great verbalist and he can probably find much better words than I could. Which that alone is a great tool to have in court, to exactly explain a situation that leaves less room for interpretation and possible counter-argument.

The cost is high, but you definitely get premium service. They saved my family and for that, I will be forever thankful.
- ZA
What Our Clients Say
Choosing a good family law attorney is one of the most important decisions you can make. I was referred to Farzad & Ochoa Law Firm by a family member. I was fortunate to be assigned to Peter. He is passionate in what he does. He is kind but firm, tough when need be. His attention to detail was impressive compared to other lawyers I have had in the past. I was in awe of his performance in court with judgement being in my favor. Peter made a horrible situation tolerable. I would not hesitate to call Farzad & Ochoa Law Firm and ask for Peter, you wont be disappointed.
- SB
What Our Clients Say