The California Divorce and Family Law Attorneys You Hire When Results Matter Most
We are divorce and family law attorneys. That is our expertise. That is all we do.
Husbands, wives, fathers and mothers who are good and honest people come to us when they want exceptional representation for their divorce or parentage case. If that is who you are and what you seek, we are ready to help.
Our family law firm remains fully operational during the Governor's "Stay at Home" order. Our attorneys and staff are working remotely. Our firm has consistently been at the cutting edge of technology. Therefore, we have been able to adjust and transition during these volatile times and our clients have been the beneficiary of our ability to keep the quality of our representation at the highest levels.

What Can Nearly 100 Years of Combined Legal Experience Do For You?
We are trusted and respected. Our family law experience is inside the courtroom where we know how to win. Our experience is outside the courtroom where we know how to negotiate a successful settlement for our clients.
Because good men and women deserve great family law representation™
Our family law firm's trademark defines us to our core.
Do Not Take Our Word For It - Read What Our Family Law Clients Say
"Fantastic family law attorneys"
"I will forever be grateful to them"
"They were patient and compassionate"
"I highly recommend this law firm"
"I can't say enough about their professionalism"
"I wish I had hired them first"
And unlike some other lawyers, all of our reviews and testimonials are written by actual clients we represented, not our friends, family or those we paid to write fake reviews.
Make better choices. This is your life. Take your family law case seriously. We do and we will.
Memberships and Certifications
The following are memberships or associations to which different family law attorneys at our firm may belong. Not every attorney at the firm is a member of or associated with the following groups or holds the following certifications. To learn more, please visit each attorney's profile page.

All of our family law attorneys are licensed in the State of California and members of the State Bar of California.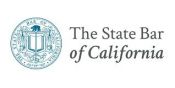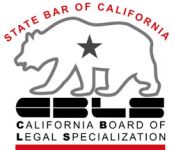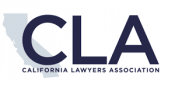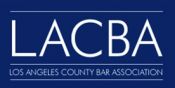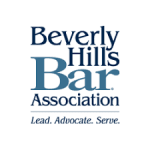 Strategy Meets Result Focused Advocacy
The process of hiring a lawyer for a divorce or parentage matter seems simple - a consultation, retention and representation.
But what most husbands, wives, fathers and mothers don't understand is the beginning of the process is like a domino to nearly everything that follows.
If the initial consultation is missing certain, critical elements, the path you head down may not be the best and, like many poor starts, may cause unnecessary delays, money and even affect the results.
Nobody wants unreasonable delays, money wasted and poor results. But how do you avoid it? How do you set your pre or post judgment divorce or parentage case on the right course? You do it through smart and calculated planning.
Strategy matters and our family law firm builds a custom strategy for your case and its facts.
It starts from the initial phone call. You and the experienced family law attorney with whom you speak dive right into your needs and what we can do to help you.
And what happens next?
We want you to learn more about this process because it will help you make smart choices. See the 1 - 2 - 3 steps on the right side of this page? Click on those and let's go through the process of how we build a strategy customized for you.
Step 1 - The initial Strategy Session
Everything starts with the initial strategy session.
We first speak by phone. And yes, you really do speak with an experienced family law attorney. If your case is one with which we can help, we bring you in for an in-person meeting with one of our managing family law attorneys.
The strategy session starts by answering your questions. This part is all about you. Knowledge is truly power and we empower you with honest, straightfoward answers to the questions that cause you concern or anxiety.
From there, we transition to what many clients enjoy the most.
In part two, we educate you on the law and how the law applies to your specific facts. This is where you really learn the direction your case should go, what you should reasonably expect and the hurdles that may come your way depending on your spouse's motivations and even personality.
We don't predict the future. We tell you what our extensive experience has taught us about facts similar to yours and what our in-depth knowledge of family law can do for you.
At the end of the initial startegy session, we provide you with a quote for our services. Our quotes are custom made for your case.
Step 2 - Retention and Information Gathering
You loved the strategy session? We hear that all the time. You have retained our family law firm? Smart choice. So what happens next? Now it is time to roll up our sleeves and start gathering critical information so we can build the short term, mid term and long term strategy for your case.
We take copious notes from our initial strategy session. We take those notes and place them into a custom form that lists all of the initial action items on your case. We then send to you a detailed list of additional information we need - facts, documents, identity of witnesses, and more. Even better, we help you gather the information if you have questions or need guidance.
It's all about collaboration and that collaboration means regular communication between you and your family law attorney. Some clients provide all of the information at once. Some clients provide it piecemeal. We will tell you what is time sensitive and what is not so you can prioritize this information and document gathering process.
"But what if I can't get my hands on the information?" Not to worry. Whatever you cannot get, we can get. We have discovery power in any divorce or parentage case which means we can get information from your spouse, the other parent or even other parties or entities such as banks, employers, you name it.
What happens after you have provided us the information you have gathered? We go to step 3. Click on the right to learn more. 
Step 3 - The Customized Strategy for Your Case
You gathered the information you could. You gave it to us. What do we do with it? First, we review it carefully and create a summary and inventory of what we have. We then take that information and create a very specific strategy customized for your case. This strategy includes a detailed evaluation of:
1. What issues should resolve amicably and how can we get those issues resolved within a reasonable time?
2. What issues may be contested or high conflict and what specific steps do we recommend to bring those issue to court?
3. What discovery (formal requests for information) should we serve on your spouse (for a divorce), your ex-spouse (post divorce judgment), the other parent (parentage cases) or on other persons or entities such as banks, employers, witnesses, etc. (through a subpoena)?
4. What specific timelines should we have for each phase of your case? We do not just litigate cases for the sake of litigating them. We work hard with you to reasonably attempt to resolve the issues that should resolve and litigate those that cannot resolve. 
5. What if your spouse or the other parent is very difficult and unreasonable? Strategy building becomes even more important. We have represented many clients whose spouse or other parent and even their lawyer thought they could intimidate or bully our client. They learned the hard way they cannot get away with that nonsense with our clients and many paid a big price for their foolish choices. We do not represent bullies and we do not tolerate them.

California Alimony Laws
This EBook on California alimony laws is an easy to understand guide about this interesting and constantly evolving area of family law. There is so much to know on this topic. Temporary alimony, modification of it, alimony at the judgment stage, Family Code 4320 factors, marital standard of living, amount and duration of alimony, post judgment modifications, termination, these are just some of the issues experienced family law attorneys deal with on a day to day basis.