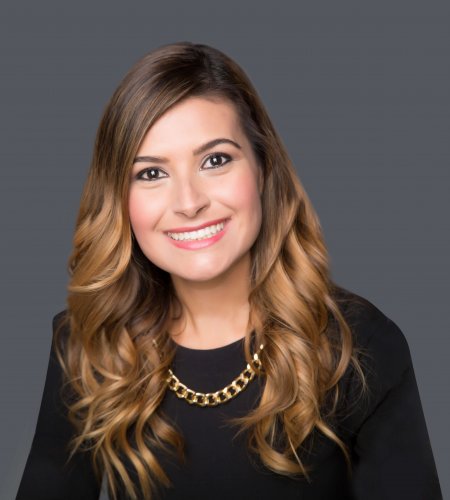 Yvette
Ochoa
Yvette Ochoa
Farzad Law
Partner
633 W. 5th Street, 26th Floor,
Los Angeles, CA 90071
Yvette Ochoa is a partner at Farzad & Ochoa Family Law Attorneys, LLP.
She brings a passion for family law and knew from her law school days that it was the only area of law in which she wanted to make a career. She has not looked back since. Yvette is knowledgeable, intense and reliable, all traits a family law attorney needs for successful representation of clients.
Yvette attended Pepperdine University where she graduated with a Bachelors of Art Degree in English Literature with an emphasis in Philosophy. Her academic background in English and Philosophy at Pepperdine University have provided her with excellent writing skills, which is a necessary aspect of effective litigation of divorce and family law cases. Thereafter, she attended Western State University College of Law where she received her Juris Doctorate.
Yvette is an active member of the Los Angeles County and Orange County Bar Association and former member of the Peter M. Elliot Inn of Court.
Yvette works at and manages the firm's Los Angeles office.
Yvette's skill and experience is in divorce cases that involve complex financial issues, significant assets and/or businesses.
Yvette, like every attorney at the firm, only handles divorce and family law cases and is committed to the intelligent and effective representation of the law firm's clients.
"I was referred to Robert by someone I met at the court house. I'm glad I called him and handed my case to him. Robert takes your case very personal. He doesn't treat you like his client. He treats you like a family member. I loved the work he did for me. Hopefully I don't have to hire him again. But I will definitely hire him when I need an attorney."
- Phi
What Our Clients Say
"Robert gets every detail, he prepares like nothing I have ever seen, and he is an encyclopedia of legal knowledge. If you have serious money at stake, he is the attorney that I would recommend in a moment. He is not cheap but you get your money's worth, as I did. Also his staff are great, all of whom respond quickly and are very kind professional people. He is exactly the type of lawyer you want if you need a great divorce attorney who knows his stuff."
- WIliam
What Our Clients Say
"I was blessed to find Robert Farzad and his law firm. I have never met an attorney who was so sharp and intelligent. He ALWAYS looked out for the best interest of me and my daughter. Once I retained him I was finally able to sleep through the night and my stress levels were low. I never had to worry about anything. Robert is a guinius when it comes to the law. His staff is super friendly and professional. It's hard to find lawyers that have hearts anymore, but you can count on him."
- MD
What Our Clients Say