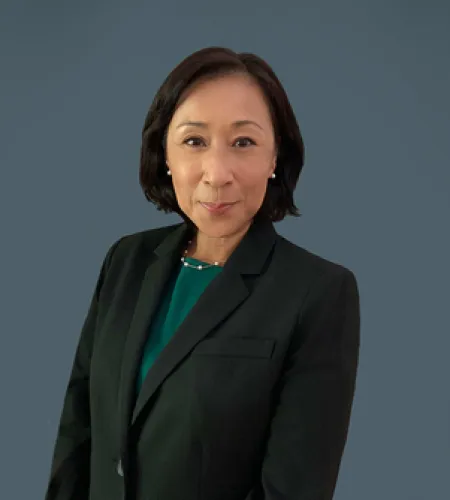 Soo
Kim
Soo Kim
Farzad & Ochoa Family Law Attorneys, LLP
Senior Associate
633 W. 5th Street, 26th Floor,
Los Angeles, CA 90071
Soo J. Kim is a Senior Associate at Farzad & Ochoa Family Law Attorneys, LLP. Ms. Kim works in the firm's Los Angeles office.
For the past 26 years, Ms. Kim has devoted her practice exclusively to Family Law. She is a Certified Family Law Specialist (CFLS), as certified by the State Bar of California Board of Legal Specialization.
Ms. Kim is well versed in all aspects of family law including dissolution of marriage and parentage actions, child custody and support, spousal support, property valuation and division of property, dissolution of domestic partnerships, and domestic violence restraining orders.
She has extensive experience with family law cases that are financially complex or involve high-conflict child custody issues.
Ms. Kim earned her B.A. degree in Psychology from the University of California, Irvine, and her M.Ed. in Education, with an emphasis in counseling, from the University of California, Santa Barbara. Prior to attending law school, Ms. Kim was a high school counselor.
Ms. Kim obtained her Juris Doctorate from Southwestern University School of Law in 1995.
Ms. Kim has volunteered for the Harriett Buhai Center for Family Law, a non-profit provider of family law legal services to low-income individuals.
Like all of the attorneys at the firm, Ms. Kim's only area of law is family law.