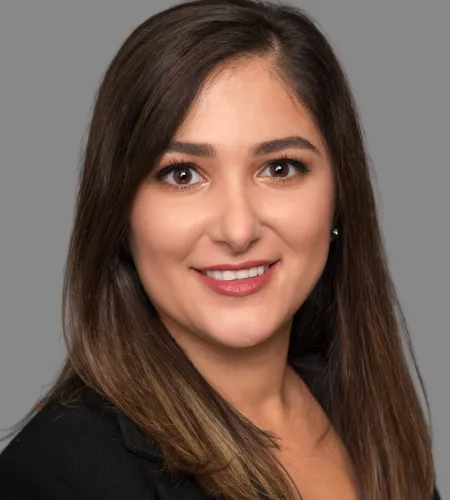 Shayda
Nassirian
Shayda Nassirian
Farzad & Ochoa Family Law Attorneys, LLP
Associate
611 Anton Blvd, Suite 840,
Costa Mesa, CA 92626
Shayda Nassirian is an associate at Farzad & Ochoa Family Law Attorneys, LLP. She works in the firm's Costa Mesa office in Orange County.
Shayda graduated from Loyola Marymount University with honors in 2011, receiving her Bachelor of Arts in Political Science with a minor in Women's Studies.
She went on to earn her Juris Doctorate from Loyola Law School in 2014.
During law school, Shayda volunteered at the Legal Aid Foundation providing pro bono legal assistance to families and individuals filing for divorce, dealing with child support, parentage, and custody issues, as well as obtaining domestic violence and civil harassment restraining orders. She also participated in the Collaborative Mediation Family Law Clinic, where she was trained to effectively assist clients in amicably mediating their marital disputes and reaching a marital settlement agreement.
Shayda became a licensed attorney in 2015 and spent several years practicing business litigation. She represented clients in contract disputes, partnership and corporate dissolution, fraud and negligent misrepresentation, and appellate proceedings.
Since returning to her family law roots, Shayda has represented clients in a variety of family law actions including dissolution, parentage, custody disputes, premarital and post-nuptial agreements, as well as the characterization and division of high asset and complex marital estates.
She brought her skills and talents to Farzad & Ochoa where she is an advocate for her clients in their divorce and family law matters.
In her free time, Shayda enjoys going to the beach, listening to live music, and is a certified yoga instructor.
Affiliations & Memberships
Orange County Bar Association
Loyola Law School Alumni Council