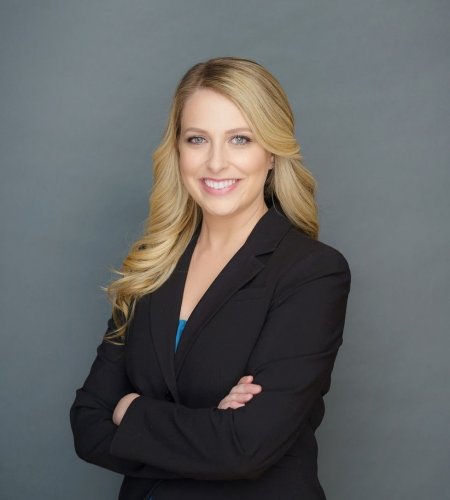 Amanda
Naples
Amanda Naples
Farzad & Ochoa Family Law Attorneys, LLP
Associate
1851 East 1st Street, #460,
Santa Ana, CA 92705
Amanda B. Naples is a family law attorney and associate at Farzad & Ochoa Family Law Attorneys, LLP. She works in the firm's Orange County office.
Amanda has been a licensed California attorney since December of 2013.
She is a Certified Family Law Specialist.
Amanda has practiced family law for nearly her entire career.

Amanda obtained her B.S. in Chemistry from University of California, Irvine in the year 2010. In 2013, She obtained her Juris Doctorate from Gonzaga University in Washington.
Amanda is a high skilled family law attorney inside and outside of the courtroom. She is that unique advocate who excels at communication with her clients, has excellent writing skills and performs at a high level inside the court. That well rounded skillset has made her a fast rising star at the firm.
"She is driven, intelligent, and a strong advocate," states managing partner, B. Robert Farzad. "Her clients love her calm and logical communication and litigation style. We respect her focused and fearless attitude where she settles her cases or, if the other side is not reasonable, takes them to hearing, achieving the right result either way."
Amanda's prior experience included the private and public sector. Even prior to joining Farzad & Ochoa, she handled numerous cases from inception through trial.
Amanda enjoys traveling, cycling, and spending time with her family in her free time.
I would highly recommend Amanda Naples as your lawyer for your legal needs. Amanda made the unpleasant process of getting a divorce as simple and painless as possible. I appreciated her timely communication, professionalism, and sage advice. Definitely felt that she had my best interest at heart.
- JA
Thank you to Amanda and Robert for their expertise and ease of my divorce. Highly recommend.
- Wendy
No one looks forward to contacting a law firm after realizing you need to get a divorce; however, my experience with Amanda Naples and Robert Farzad was one that absolutely made the experience one that I didn't dread as much as I would have!
Amanda handled my case with the utmost professionalism and shielded me from having to deal with my ex.
She made the entire process seamless from start to finish.
Hopefully, I do not have to contact them again - but they would be my first call if I ever did! Use this law firm!
- Evan