Resources for Female Law School Students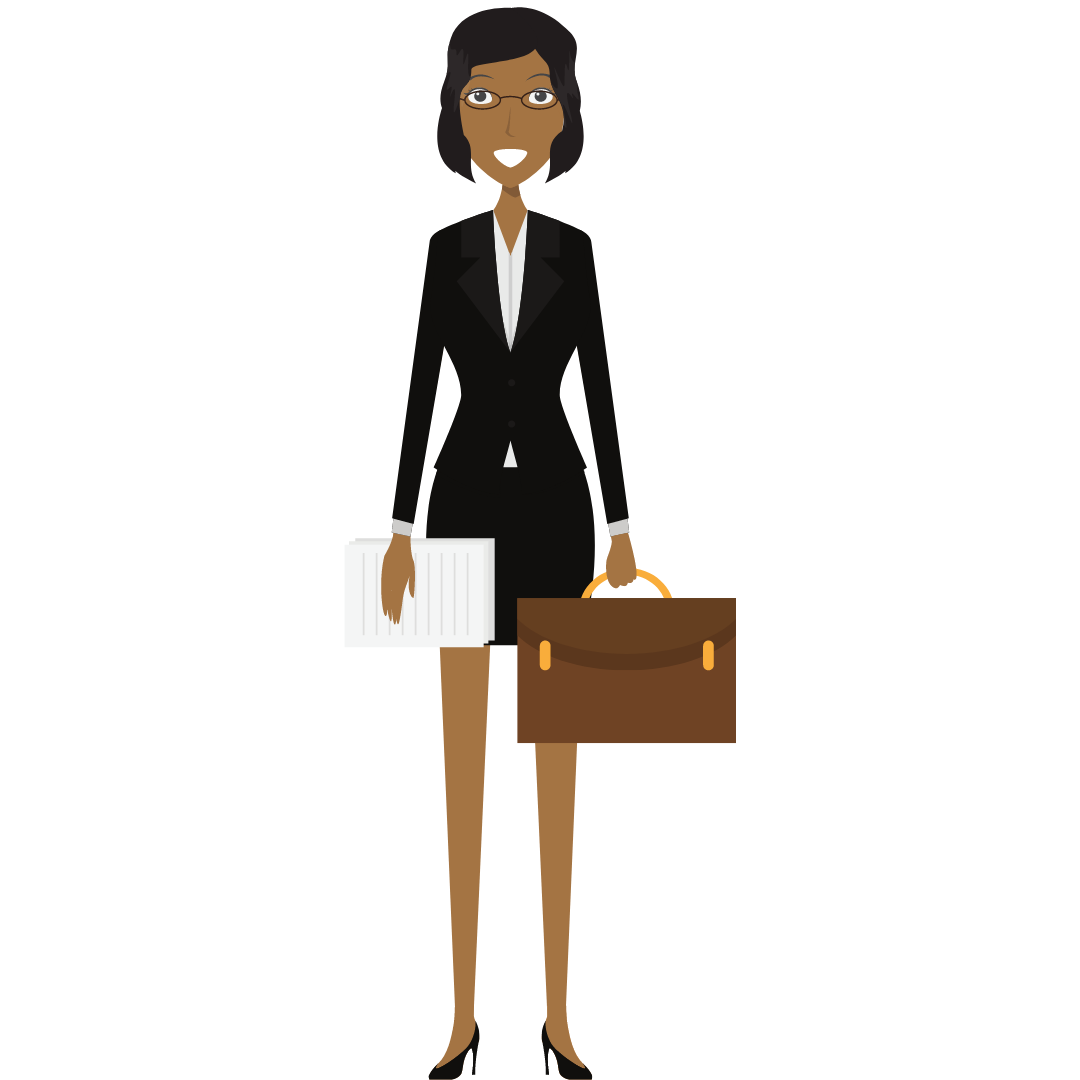 According to 2020 data from Statista, only 37.4% of lawyers are women. Representation is more limited for women of color, who only make up about 8% of firm lawyers in the U.S.
Even with more women joining the profession, many women are choosing to forgo their law careers due to job and salary dissatisfaction. Gender biases are still highly prevalent in law, making it more difficult for women to attain success in this already competitive field.
However, it's vital for women to work in the legal field. With more gender diversity, more people can have confidence that the legal system is fair, equal, and representative of their interests.
The challenges you may face shouldn't preclude you from going to law school, but you do need to acknowledge and be aware of them.
You'll be in a much better position to overcome those challenges, make it through law school, and successfully pursue a career in the legal field.
Passing the Law School Admissions Test (LSAT)
The Law School Admissions Test (LSAT) was created by the Law School Admissions Council (LSAC) to see if prospective students have the skills needed to succeed in law school. Part multiple choice and part essay, the LSAT has long been one of the most important factors in the law school admissions process. You must spend a significant amount of time studying and preparing if you want to do well on the LSAT.
Enroll in a test prep course or study group, especially if one is offered by your school. Use official online resources, such as Khan Academy and Kaplan, to supplement your other study materials. The LSAC sells prep books that may help, too.
Keep in mind that not every school requires you to take the LSAT to apply. Some may accept other test scores — such as the Graduate Record Examination (GRE), Scholastic Aptitude Test (SAT), or American College Test (ACT) — instead of the LSAT. Others do not require any kind of standardized test scores whatsoever. Be sure to look at the admissions requirements for the programs you want to apply to before you start studying.
The LSAT Gender Gap
Previous LSAC research shows that men slightly but consistently outperform women on the LSAT, despite an almost equal number of test-takers of each gender. This discrepancy may negatively affect women who apply to law programs, making it harder for them to get admitted. Additionally, it may be one of the reasons contributing to the underrepresentation of women in the legal profession.
This doesn't mean that you're going to fail the LSAT because of your gender. It does represent one of the gender biases you may face in your journey to become a lawyer. What's more, some experts believe the impacts of the LSAT may expand far beyond law school admissions. William C. Kidder argues that the LSAT "is also misused in financial aid allocation, judicial clerkship, selection, and employment decisions."
Again, there's no guarantee that you'll encounter these problems because you're a woman, but with a deeper understanding of these challenges, you'll be better equipped to successfully overcome them.
Paying for Law School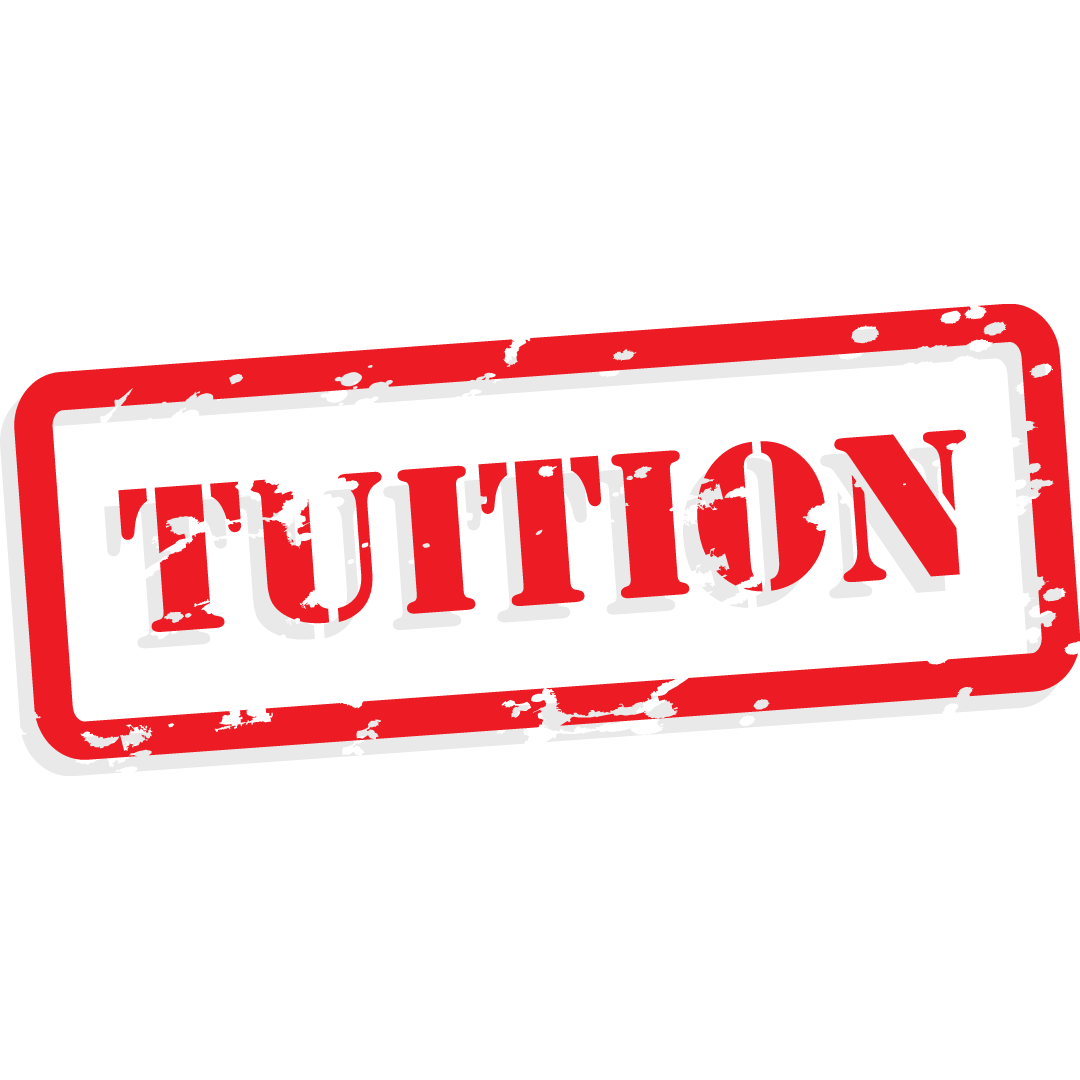 Much like getting an undergraduate degree, going to law school is expensive. Though exact costs vary between schools, the average cost of law school is:
$51,268 at a private college;

$29,074 at a public college in your state;

$42,143 at a public college in another state.
Those averages only account for tuition and fees. You may also have to pay for books, living costs, exams, travel, interviews, and other miscellaneous expenses.
Unless you're lucky enough to get a windfall, you'll have to figure out how to cover those costs. Before anything else, fill out the Free Application for Federal Student Aid (FAFSA) to see if you qualify for any grants or loans. Then, you should begin your hunt for scholarships, grants, and fellowships.
Scholarships can significantly reduce the cost of your education. They're often awarded based on merit or academic performance, which makes them competitive. However, many scholarships are specifically intended to support women as they go to law school, and you can benefit greatly by taking advantage of them. Some of these scholarships include:
Don't forget to search for additional scholarships offered by your school or specific to students in your area. You may also find scholarships based on your law specialty or due to your other interests. Ultimately, be as thorough in your search for funding as possible. It's worth the effort so you can minimize the chance of experiencing financial difficulties while you're going to school.
If you do earn some scholarships, you can then work out the best way to cover the remaining costs. Depending on your finances, it may be best to take out a student loan or work while going to school. If possible, you can use your savings or ask your loved ones for financial assistance. You can also get creative and try less conventional methods of financing, like online fundraising or working a gig job.
Try to think of law school as an investment. You may have to put a lot of money into it, but you stand to gain a lot, both financially and professionally, from it.
Choosing a Field of Law
At some point in your academic career, you have to decide whether you will practice several fields of law or specialize in only one area. This isn't a decision you should make lightly, as it will guide the course of your law career.
Consider the general path you'd like your career to take, too. You don't need to know the exact firm you'd like to work for, but it can help to know if you want to work for a public entity, join the nonprofit world, get on the partner track at a big company, or start a firm of your own.
Do your homework and research different areas of law. If you aren't sure where to start, try using one of the following quizzes or assessments to see what may be a good option for you:
None of these tools are foolproof ways to make a decision, but they can help you identify areas for further research. You should also ask your professors about their experiences working in the legal field, especially if they specialize in an area that interests you. Consider talking to your school's academic or career advisor about if you need additional advice on making a selection.
As you begin to narrow things down, do your best to consider your long-term interests. Is this a fleeting interest, or will you still care about that subject in several years (or decades)? Think about how you'll continue this career as you get older, if your interests change, or if you start a family.
Try not to worry if you end up wanting to do something else after you start practicing. Think carefully before making any serious shifts, but don't hesitate to try something new if you decide it is the right move.
Representing Women in the Legal System
If you're so inclined, you may want to consider specializing in a field of law where you can help other women. This can range from practicing local family law, where you deal with divorce proceedings and child custody arrangements, to supporting survivors of domestic violence and abuse. You can also find ways to integrate your support of women with other areas that interest you, such as workplace discrimination and reproductive rights.
Though these issues can affect men, they disproportionately affect women. On top of dealing with difficult legal issues, women are also more likely to struggle with the legal system as a whole. Many experience gender bias that impacts the outcome of their cases, particularly in cases that go against traditional gender roles. These biases make it hard for women to get the justice they deserve from the legal system.
As a female lawyer, you're in a unique position to help other women navigate these problems. You understand the hurdles they may encounter and may have even experienced similar ones yourself. You can't guarantee that your female clients will see a positive outcome, but you can use your knowledge, expertise, and insights to give them a better chance at success.
Networking in Law School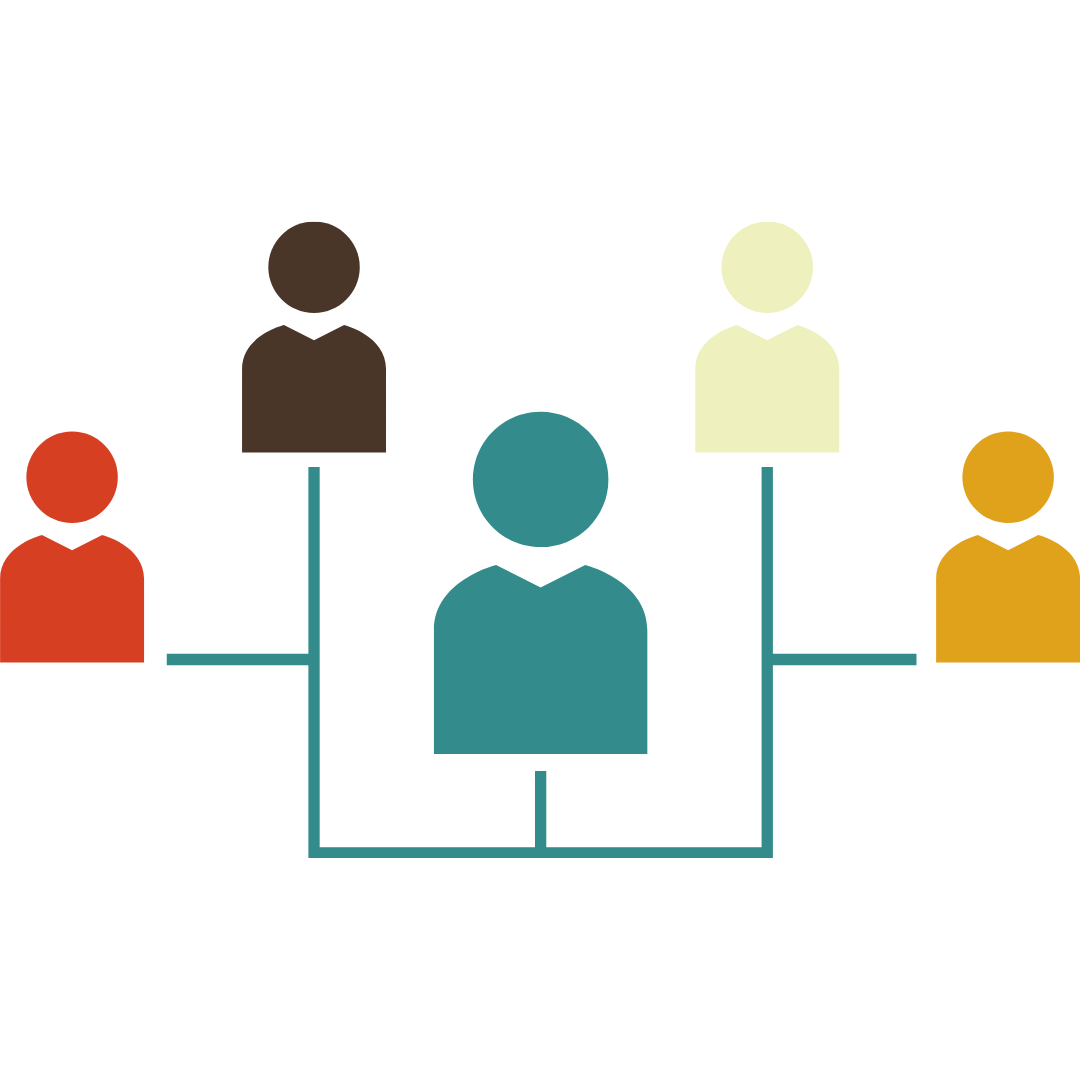 Networking is essential for everyone, including lawyers. The legal field is hypercompetitive and the only way to succeed is to be an active participant in the community.
How will anyone know to go to you with questions, advice, or job offers if you don't put yourself out there?
It's never too early to start building a professional network. It's best to start this process during law school, if not your undergraduate studies. When you're in school, you're surrounded by law professors, legal professionals, and future members of the law field.
Simply put, you already have a built-in community of potential connections — you just have to start meeting them.
One of the best ways to start networking in law school? Joining a professional organization. Other women are either going through or have been through the same struggles as you.
They can offer valuable knowledge, advice, and insights that only come from first-hand experience. Having this kind of support from other women in your field will be invaluable as your work through law school.
The following professional organizations and groups are some of the most significant for women in law:
Additionally, look at smaller or local groups. There are likely organizations and networking opportunities specific to women at your school, in your state, or in your practice specialty.
Expand your networking efforts beyond professional groups. Use social media and other online platforms to your advantage. Get involved in your campus or community, go to local events, and try to meet new people.
While you don't need to try and network constantly, it's worth keeping your eyes and ears open as you go about other activities. After all, you never know when or where you'll make a professional connection.
Tackling the Bar Exam
Created by the National Conference of Bar Examiners, the bar exam is a standardized test that you must pass to work as a lawyer. The two-day exam is known for being rigorous and difficult, consisting of multiple-choice questions and essays that test your legal knowledge and skills.
Common knowledge holds that only 50% of first-time test takers pass, but, despite differing results between jurisdictions, actual pass rates are often much higher.
Each state in the U.S. has its own bar admission requirements, and thus its own bar exam. Most states have adopted the Uniform Bar Examination (UBE), a standardized test that allows you to submit the same exam score to other UBE jurisdictions.
Even still, some states have additional testing components or use parts of the UBE to inform their bar exams. States that have yet to fully adopt the UBE include:
California;

Delaware;

Florida;

Georgia;

Hawaii;

Louisiana;

Michigan;

Mississippi;

Nevada;

South Dakota;

Virginia;

Wisconsin.
Make sure you know which state bars you would like to be admitted to. Familiarize yourself with the admission requirements and exam formats in those areas. Then, with that in mind, you can start studying.
Sit down, make a study plan, and stick to it. You should start preparing several weeks, if not months, in advance; that way, you'll have enough time to go over all the relevant materials.
Diversify your study materials, using everything from flashcards to essays to practice tests. Keep track of what information you covered, how you studied it, and how well you did.
Some study tools you may find helpful include:
Of course, these are only a few of the many study resources, both free and paid, available. Be sure to look for more materials specific to the exam you'll be taking, as well as ones offered by your college or department. You should also consider signing up for a prep course or forming a study group for additional support.
If you pass on the first try, congratulations! Celebrate this major accomplishment. Then, after a well-deserved break, prepare to get sworn into the bar and start thinking about the next steps you want to take.
If you didn't pass, try not to worry. You can always retake the exam. If possible, ask for your exam so you can review your answers. Pay attention to what you did well, and make note of where you need to improve.
Then, formulate a new study plan that helps you focus on those areas of improvement. You'll be much better prepared when it's time to take the exam again.
Maintaining Work-Life Balance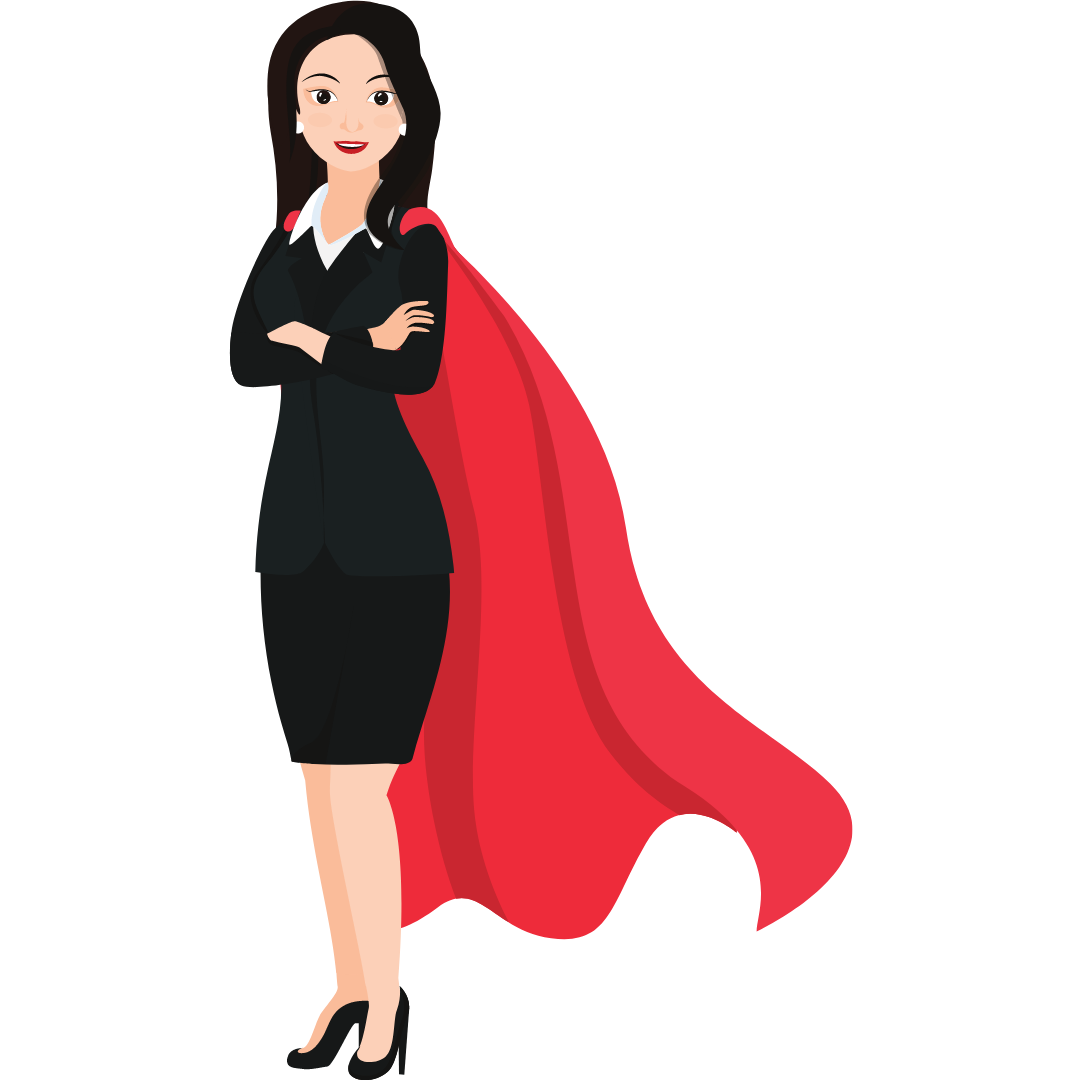 As a lawyer, it's crucial to achieve some kind of work-life balance. A 2018 survey found that 75% of lawyers work outside standard business hours — and almost 40% claimed that work negatively impacts their personal lives.
Anyone can struggle to maintain a work-life balance, but given the gender norms associated with taking care of the home and having children, it may be especially difficult for women.
This makes work-life balance a top priority for women in the legal field.
Don't wait to start cultivating work-life balance; do it now, while you're still in school.
If you start now, you can create lasting habits that will translate into the future stages of your career.
That way, you can maintain your mental health and avoid the myriad consequences of burnout, even in times of hardship or crisis.
The right balance is different for everyone and can change over time, depending on the goings-on in your life.
Even if you're able to create good habits now, don't be afraid to try new things in the future.
After all, the type of support you need as a law student is vastly different from what you may need as a lawyer, parent, business owner, or whatever else the future holds for you.
Additional Resources and Further Reading
For additional information and insights, consult the following websites and organizations that may offer further support to women in the law field: