Single Parent's Guide to Online Support Groups and How to Reduce Common Stressors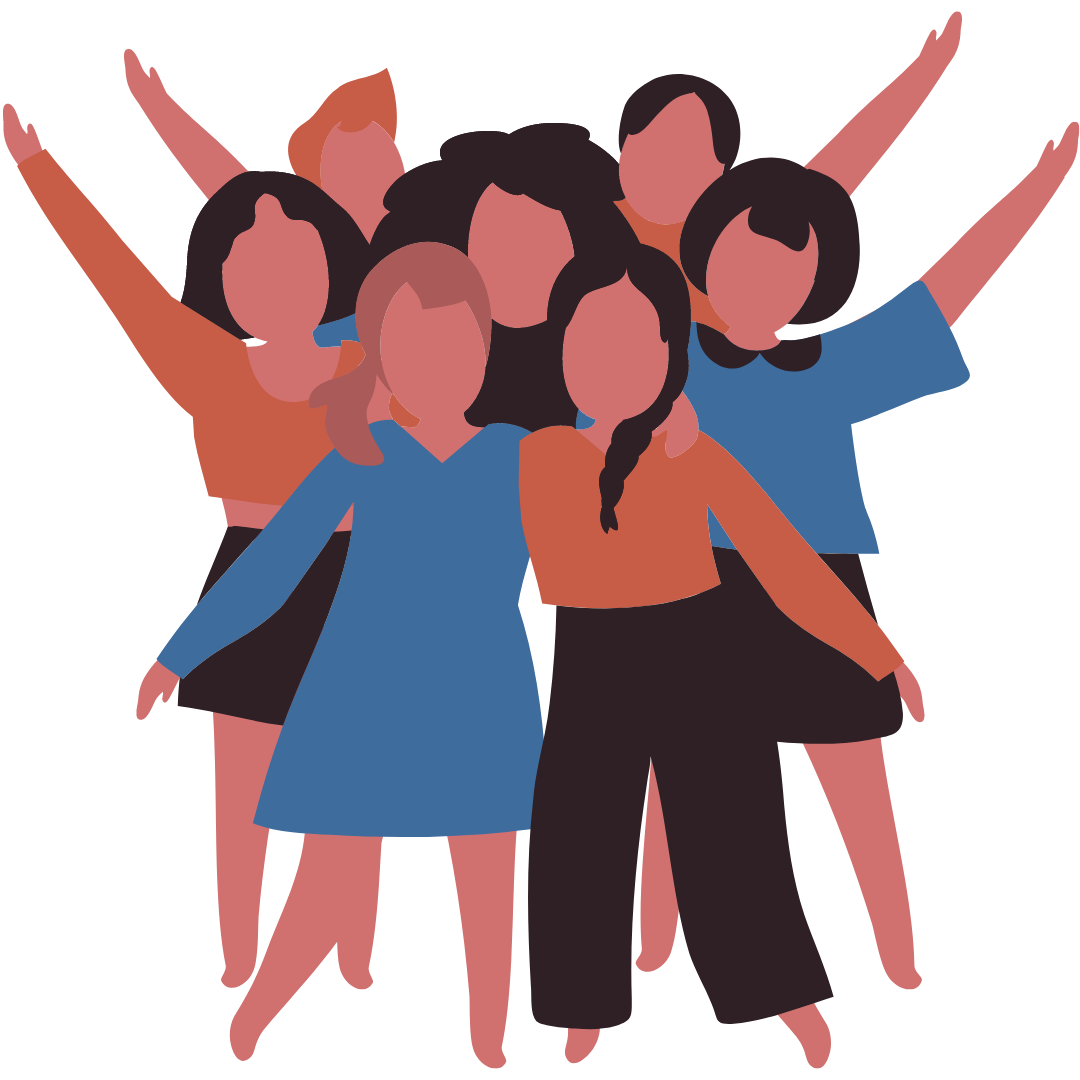 Single parenthood is a whirlwind of rewarding and challenging experiences for widowed, divorced, or never-married parents. Even the words "single parent" is a bit of a misnomer because single parents can and should lean on others for parenting support.
Below we highlight five popular online support groups for single parents. We also discuss everyday stresses for single parents and the different ways parents use to overcome them.
1. Parents Helping Parents
Parents helping Parents or PHP believes "good parenting is the fundamental right of every child and the greatest legacy we can give them."
They hold support groups and an around-the-clock parent hotline. Due to the ongoing pandemic, PHP suspended in-person support groups until further notice.
Parents interested in attending a virtual support group can view PHP's schedule. Some of their groups include parents in recovery, parents with special needs teens, and men's support.
For more information about PHP's support groups, a parent could contact Richie at richie@parentshelpingparents.org or 617-926-5008, extension 106.
2. SupportGroups.com
SupportGroups.com delivers free access to over 220 support groups for anorexia survivors to Zoloft users.
The website functions as a social media network where single moms and single dads can create accounts, make posts, and leave comments on each other's posts.
It also includes helpful links and hotlines for those interested in professional advice about child abuse, mental illness, domestic violence, and other difficulties many single parents confront.
3. CirclesUp
Circlesup.com hosts virtual spaces for groups of peers to navigate similar challenges together. A professional social worker, psychologist, or therapist leads each Circle.
Participants have access to weekly video meetings, an online group chat, and science-based coping tools.
Approximately 86% of participants report their Circle gives them hope, and 70% report feeling supported after their weekly Circle.
Someone interested in joining will need to complete a brief discovery questionnaire. Circles will offer several support groups based on someone's responses.
Membership costs $79 monthly; however, Circles offers financial assistance to those in need and a free one-month trial.
4. Meetup.com
Meetup.com facilitates about 100,000 events weekly for over 59 million members in over 190 nations. All Meetup users can join for free.
Meetup charges group organizers a monthly fee for premium features to administer their groups. Group organizers then decide whether to assign group members fees.
The Single Parents Meetup section has over 777,000 members and 700 groups.
Meetup could help single parents develop an identity outside of parenthood.
Users can explore different interests and self-care practices, from mountain biking to poetry writing.
5. Parents Without Partners
Parents Without Partners, Inc. or PWP is a nonprofit that supplies community resources for single parents throughout America and Canada.
PWP hosts confidential spaces for single parents to provide "mutual understanding, help, and companionship."
They require parents to attend an orientation meeting before applying for membership but do not require parents to have custody of their children.
Single parents interested in joining can search through the PWP directory or call 1-800-637-7974 to contact a local chapter.
Common stressors for single parents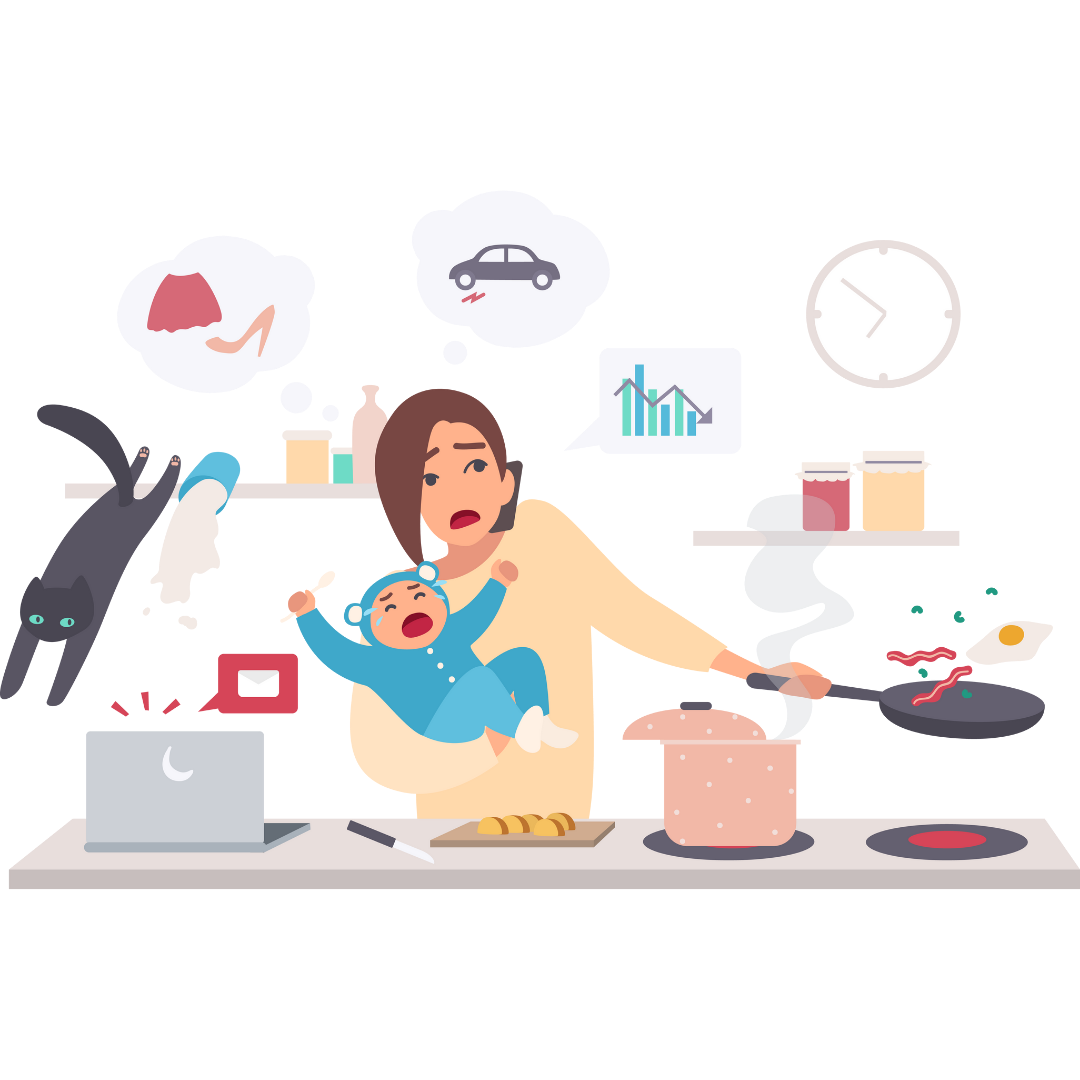 Single parents face unique stressors that most married parents do not.
Author Mandy Hale described single parenthood as requiring "four arms, four legs, four eyes, two hearts, and double the love."
Below we discuss the everyday hardships single parents endure to look after their kids.
Visitation and custody disputes
In Mrs. Doubtfire, a single father, Daniel, cosplays as a British nanny to spend more time with his children after a judge awarded his ex-wife, Miranda, full custody.
Most single parents cannot relate to the outrageous plot of this movie. Still, they can likely empathize with Daniel and Miranda's visitation and custody disputes.
On the one hand, Miranda has to cope with an impulsive and irresponsible ex-husband. He struggles to maintain employment and a suitable home.
On the other hand, Daniel faces a resentful former spouse eager to move on with a new partner and limit his involvement despite their children's feelings.
Both Daniel and Miranda experienced significant stress and frustration over creating the best environment for their children.
Daniel and Miranda could have benefited from a support group where each received advice from other single parents.
Work-life balance
Employed single parents encounter numerous barriers when trying to strike a balance between work demands and general wellness.
Singe parents, by definition, do not have a partner to split childcare costs and responsibilities.
Consequently, countless single parents sacrifice self-care to take care of their children, such as swapping sleep for family time.
The Covid-19 pandemic exposed how disproportionately challenging it is for single-parent families to achieve a healthy work-life balance.
For instance, 32% of single parents became unemployed compared to 25% of other households during the pandemic.
Unsurprisingly, 59.1% and 54.9% of single parents reported stress and loneliness throughout the COIVD-19 crisis.
Additionally, 50.3% of single parents canceled summer trips or camps, and 62.1% delayed in-person medical visits.
These statistics illustrate how difficult it is for single parents to put food on the table, let alone make time for leisure and access medical treatment.
Social isolation
America has one of the highest concentrations of single-parent households globally and even observes National Single Parent Day annually on March 21st.
Yet, approximately two-thirds of American adults perceive single-parent families as a negative trend.
A single parent's culture or religion could determine how much stigma they regularly encounter. For instance, single mothers in Japan suffer poverty and a "culture of shame."
Some conservative Christian sects disapprove of single mothers.
For instance, the infamous Duggar parents forbade their daughter from associating with a family member who conceived outside of marriage.
American society has a history of treating single fathers and single mothers differently.
Courts frequently applied the tender years doctrine between the late 19th century and the 1960s.
Under this doctrine, which was biased against fathers, mothers were often awarded child custody over young children because they were presumed to have superior nurturing abilities.
In the 21st century, advocates continue to fight for single-parent rights.
In May of 2021, three U.S. Representatives introduced the Single Parent Penalty Elimination Act to help single-parent families access the same child tax credit married couples receive.
Financial strain
Single-parent households face higher levels of financial insecurity than married households but the same expenses.
For instance, American parents pay $14,117 yearly for center-based childcare providers on average.
Consequently, single-parent households must spend over three times as much of their household income on childcare as other types of families.
Families headed by a married couple experience a poverty rate of 5% compared to a 31% poverty rate for single-father households and a 31% poverty rate for single-mother families.
Child support does not create a safety net for many single-parent households.
The average custodial single parent receives $287 monthly to cover food, shelter, education, and other necessary costs.
Unfortunately, $287 per month puts a small dent in the $233,610 lifetime cost of raising a child.
Gift your child the healthiest version of yourself
Online support groups provide a convenient opportunity for single parents to practice self-care and build human connections.
Activist Malcolm X once said, "When 'I' is replaced with 'We,' even illness becomes wellness."
A single parent does not have to survive the lows or enjoy the highs of parenting alone. Leaning on community exemplifies confidence, resourcefulness, and strength.
Ultimately, the entire family benefits when a single parent prioritizes their wellness and seeks support from reliable sources.
We hope you enjoyed this article. This article is not legal advice.